Pool Maintenance
Hiring a professional pool service company protects one of your most valuable investments – YOUR POOL! Keeping the equipment working properly and the water chemistry balanced allows you to enjoy your pool.
Pioneer in pool maintenance
#1 Priority: Safe Swimming Water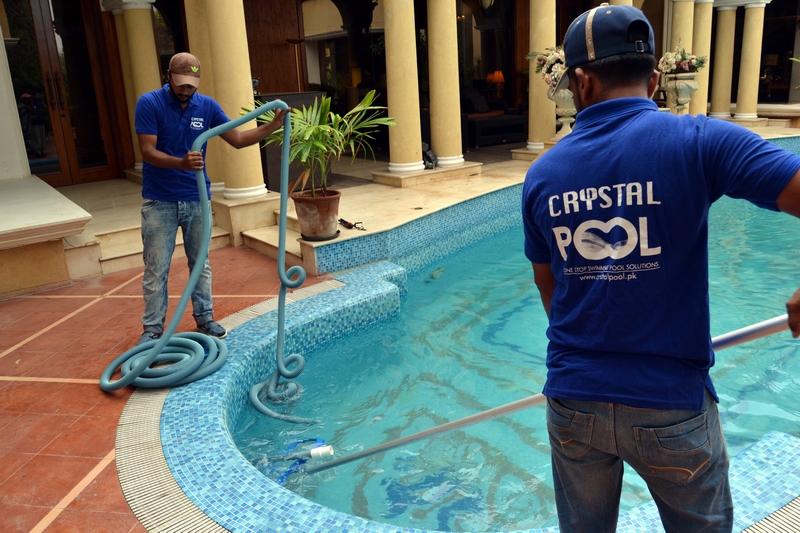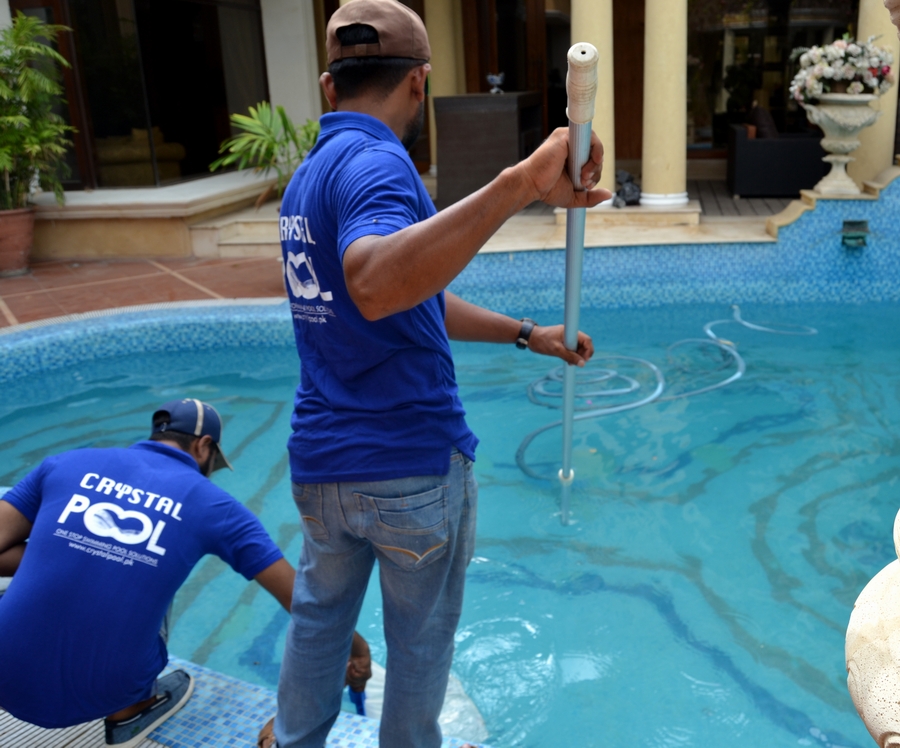 Features
Why hire us for your pool maintenance?

Chemistry
Swimming pool maintenance is not only about cleaning, vacuuming and filtering the pool water. Rather it is all bot balancing chemistry of your pool water. Only and expert professional that has received proper training could ensure this balance. No matter how big and beautifu the pool is but if its maintined by by a non professional then the pool users are at a great health risk.

Training
At Crystal Pool we are proud to proclaim that we are the only pool company with technical training and professional courses. Our team is regularly trained by industry experts. With every increasing demands of pool safety and rapid technological advancements, we keep our team updated with latest industry standards and practices.

Safety
Our knowledgeable staff keeps your pool clean and safe and performs the tasks to ensure your pool is clean and sanitized. Ensuring safe pool water is of paramount importance to us. That is the reason why there has never been a single bad incident since last 30 years that could damage our reputation.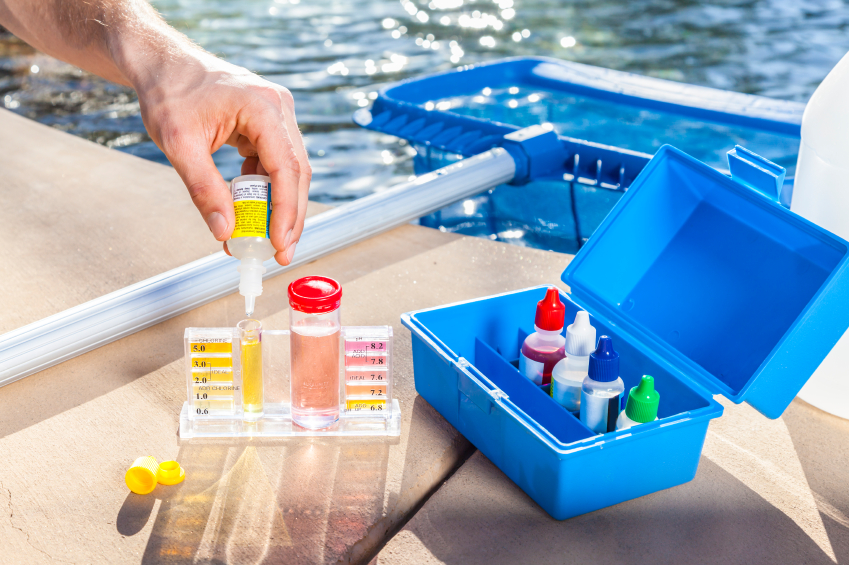 Keeping the equipment working properly and the water chemistry balanced allows you to enjoy your pool instead of purchasing all kinds of chemicals, educating yourself and making time for maintenance. We take great pride in taking care of your pool for you and your family.
Our service includes monitoring and maintaining of pool water chemistry, brush pool walls, skim water surface, and clean waterline tiles, backwash filter, vacuum pool floor.  We not only keep your pool sky sparkling clean, but we also repair and replace your pool equipment as needed. Our experts make sure you get the quality service you expect from a swimming pool service company.
Full Service Includes
Daily cleaning, Vacuum Bottom, Brush Walls, and Steps, Tile Scrubbing, Skim Water Surface, Empty Skimmer Baskets, Test water Chemistry & Add Proper Chemicals, Visually Inspect Pool Equipment
Additional Services We Provide
​Bi-Weekly Cleaning, Chemical Drop-off, Filter Service, Green to Clean, Season Openings
Still Not Sure If Crystal Pool Is A Right Choice for You?
We strive for utmost customer satisfaction. Every project is special and we leave no stone unturned to make it a memorable experience for our customers. Lets talk in person to know more about us.
What They're Saying
Customer Testimonials
I tried to call many pool companies but since my site was far awy from the city, no one came to visit. This was not the case with Crystal Pool. Not only they visited without any charges but also rectified the mistakes made by our contractor.
If you have a challenging project and no other pool company is willing to take it up then try Crystal Pool. We have partnered in multiple pool projects with them and found them straight forward, professional and competitive. 
Since I had a small backyard where I wanted to have a swimming pool for my children. Initially I tried Intex pools but soon found out that its hectic to maintain. Then I hired Crystal Pool to build an inground pool and I am happy I did so.
Free Consultation & Visit
We believe in knowledge sharing. We never hold back any information so when you conatct Crystal Pool be sure that you will get maximum support and information. Plus we dont charge a single penny for consulting clients or visiting pool sites.