Pool Installation
Crystal Pool specializes in swimming pool filtration system and heater installations. We aim to improve the appearance and value of your swimming pool or spa along with providing high quality equipment and its professional installations and upgrades.
Technically experienced team
Professional pump room fitting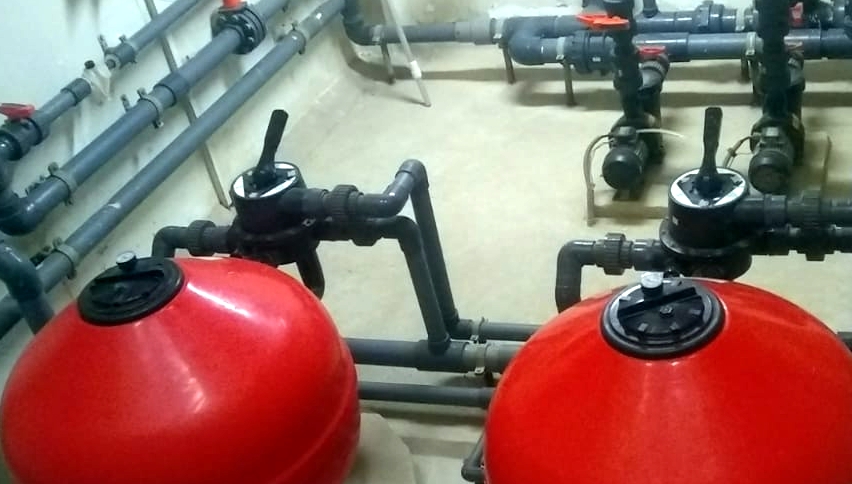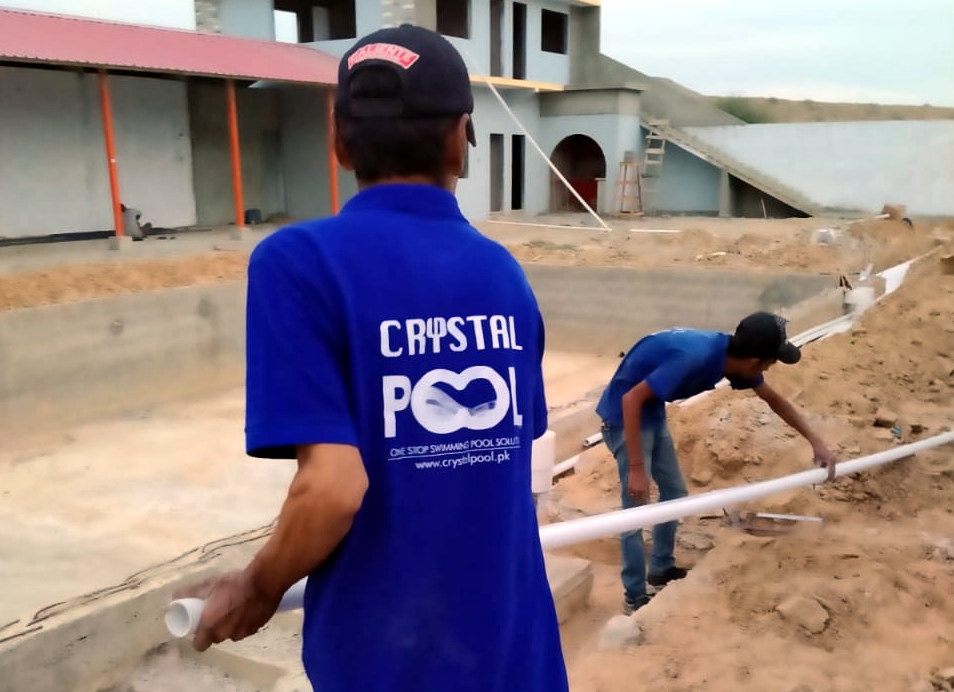 Features
Why hire us for your pool installation?

Experience
Crystal Pool has installed hundreds of pool projects all over Pakistan. Since last two generations we are providing services in the industry and because of this extensive experience of almost 4 decades we are considered the best in the field.

Expertise
At Crystal Pool we focus on single skill expertise and we do not stretch our team beyond our scope of work. Due to this focused we approach we have been able to develop am expert team that is considered a benchmark in our filed of pool plumbing and filter installation.

Excellence
One core feature that sets us apart from our competition is that our team is trained to strive for excellence in our work. We have a strong desire and passion for reaching excellence in our work. We ensure that we complete the task in hand to best of our knowledge and ability. 
If you're looking to upgrade your pool's equipment, we'll make it simple! The first step is to set up a convenient time to evaluate your pool and find out what your goals are, then give you the options for new equipment/upgrades that will work best with your current pool systems.
Whether you're looking to install an automated pool system, replace your pump with an energy-efficient variable-speed pump or simply add a water heater, our trained repair technicians will help you choose the right equipment to optimize operation and the lifespan of your pool system.
Still Not Sure If Crystal Pool Is A Right Choice for You?
We strive for utmost customer satisfaction. Every project is special and we leave no stone unturned to make it a memorable experience for our customers. Lets talk in person to know more about us.
What They're Saying
Customer Testimonials
I tried to call many pool companies but since my site was far awy from the city, no one came to visit. This was not the case with Crystal Pool. Not only they visited without any charges but also rectified the mistakes made by our contractor.
If you have a challenging project and no other pool company is willing to take it up then try Crystal Pool. We have partnered in multiple pool projects with them and found them straight forward, professional and competitive. 
Since I had a small backyard where I wanted to have a swimming pool for my children. Initially I tried Intex pools but soon found out that its hectic to maintain. Then I hired Crystal Pool to build an inground pool and I am happy I did so.
Free Consultation & Visit
We believe in knowledge sharing. We never hold back any information so when you conatct Crystal Pool be sure that you will get maximum support and information. Plus we dont charge a single penny for consulting clients or visiting pool sites.