Pool Pumps
We stock the largest range of pool pumps from the most renowned manufacturers. Whether you are looking for a pump for a new pool, or a replacement pump for an existing one, we have various  standard, quiet and energy efficient models to choose from.
Choosing the right pool pump will ensure you enjoy a clean and inviting pool with low operating and maintenance costs as well as minimum inconveniences. In addition, the right pump will ensure all components in the filtration system operate correctly and last longer. 
Original & high quality pumps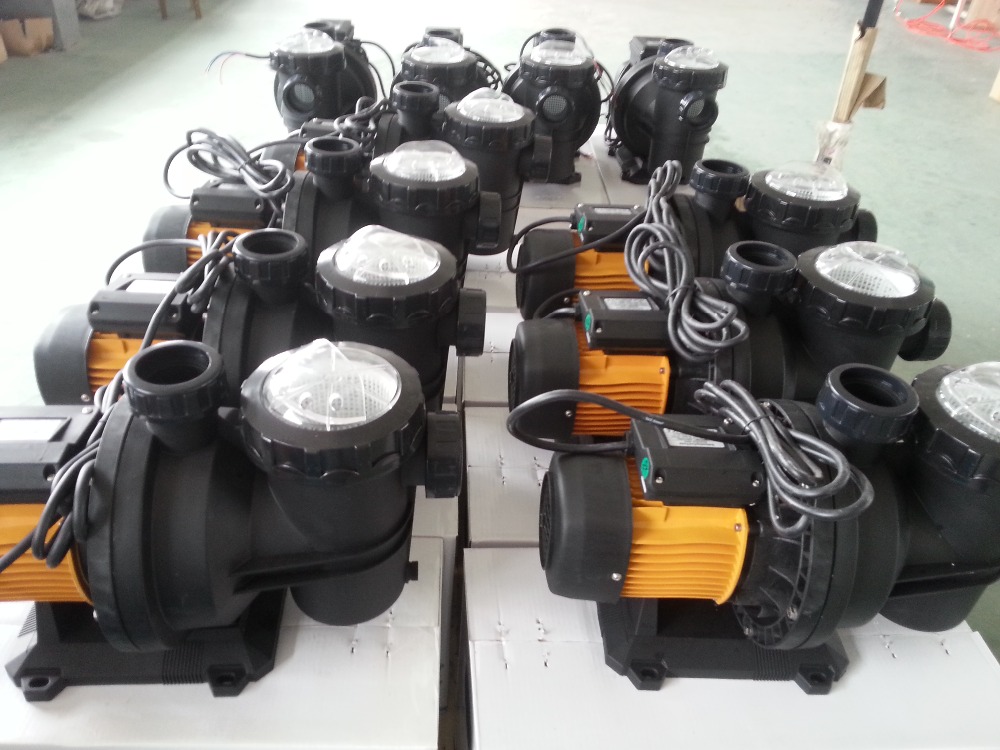 FeaturING
TOP BRANDS OF POOL PUMPS
HYDROO SPAIN POOL PUMPS
KOOLI SERIES
High hydraulic and auto performance candidate.
Quiet and vibration-free motor.
High efficiency pre-filter basket.
High reliability in the installations more demanding
Technical characteristics
• AISI 431 stainless steel shaft, hydraulic part in technopolymer.
• Mechanical seal Graphite / Silicon Carbide / FPM / AISI 316.
• 220-240 V / 50 Hz single-phase motor with thermal protector built-in, IP68 protection and class F insulation.
• Suction and discharge connection fittings included of 50 and 63mm
• Flow range: up to 33 m3/h
• Head: up to 23 m
• Temperature: up to +40 ºC
• Speed: 2900 rpm
• Power: up to 2,2 kW
• Applications:  Water fi­ltration in residential swimming pool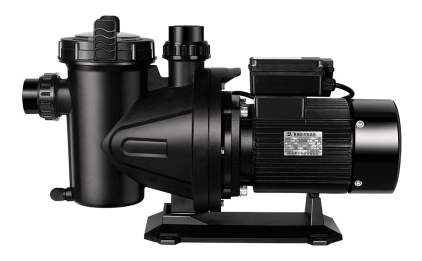 ASTRAL SPAIN POOL PUMPS
VICTORIA PLUS
A self-priming pump with single-phase and three-phase motors of 1/2 to 3 hp. A prefilter is mounted on the body of the pump to prevent foreign bodies from entering it that may damage its hydraulic parts. The motors supplied come with an IP-55 protection rating and have been prepared to withstand hot environments and high levels of humidity. The main characteristics of Victoria Plus Silent are:
• Low noise level: between 61 dB and 70 dB.
• Easy to use: Prefilter cap with 2 levers included (no spanner needed).
• Compatibility: Fully compatible in pools fitted with a Victoria Plus pump.
• Larger front bearing for improved axial thrust.
• PVC accessories assembly included in pump.
GEMAS TURKEY POOL PUMPS
Gemas Streamer 2010 Pool Pumps
Gemas streamer 2010 self-priming, thermoplastic body monoblock pool pump; complete with pre-filter. Up to 1 1/2 hp, suction 1 1/2 – . Discharge 1 1/2″; bigger sizes both 2. Connections are with unions. Easy opening lid with 40° rotation. Xylex lid option against aggressive chemicals for polycarbonate. Large basket. 2850 rpm – ip 55 motor. Pump shaft in aisi 316 quality stainless steel.
The main characteristics of Streamer 2010 are:
• Easy access lid
• Wide and clear view on prefilter lid Made of polycarbonate
• Coupling compatible with d50 Fitvalf ball valve handle
• Large volume basket
• Stainless steel motor shaft AISI 316
• Norly impeller
• 2 Years parts warranty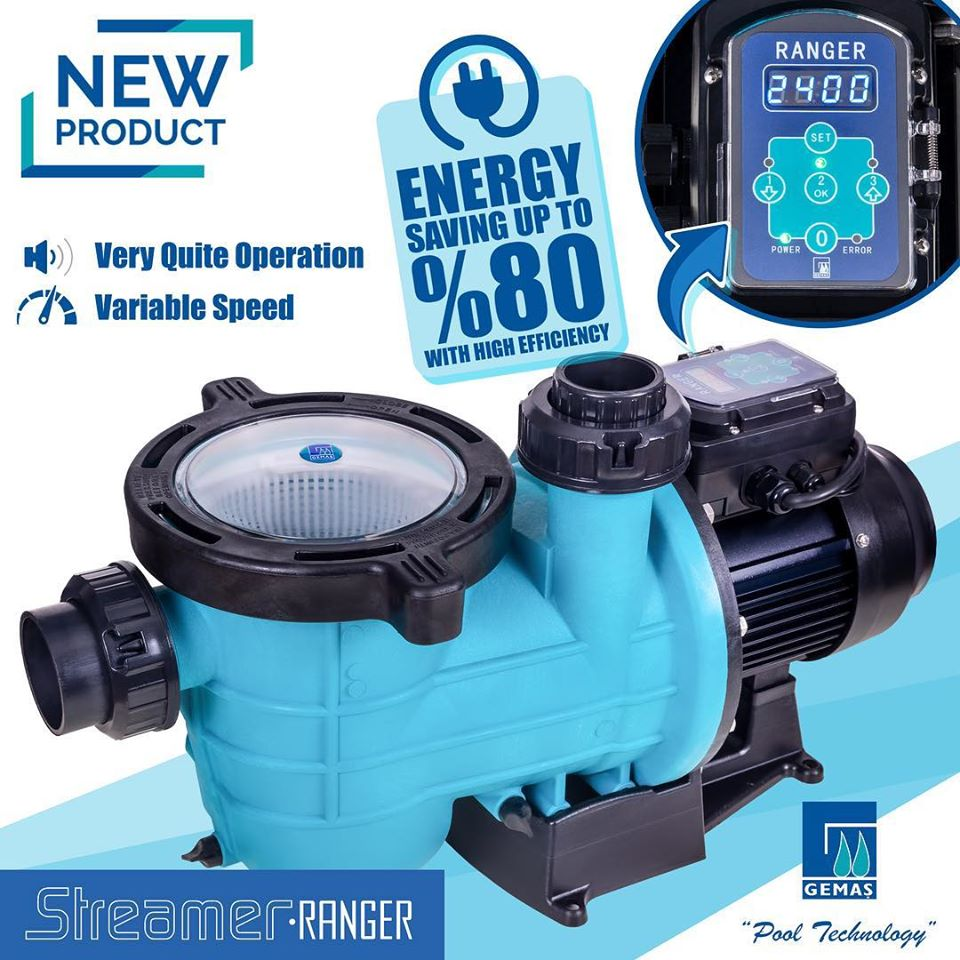 MINDER AUSTRALIA POOL PUMPS
MINDERSPEED MXB SERIES PUMP 
MINDERSPEEDTM PUMPS employ the latest AC bearing technology. It minimizes noise and vibration during operation and maximize durability and performance of the motor.
Features & Advantages:
• Ultra Quiet Operation – MINDERSPEED pumps are so quiet that you may not even notice it is running. It is rated at 61 dB at 1 meter distance.
• Reliable – Wet-end component is constructed from corrosion and UV resistant engineered plastic for long operation life. Built in over-heating and overloading protection.
• Performance – Unique AC bearing technology allows effective power delivery, resulting in optimum flow rate for quick water turnover.
• Convenient – Extra-large basket for long intervals between cleaning.
• All models come with 2″ (Imperial) /63mm (Metric) angle adjustable union. (Traditional Union is available by request)
• Self-priming at 2m
Application: • Domestic pools • Small commercial pools • Spa jet operation • Solar pool heating • Water features
Warranty: Pump 1 year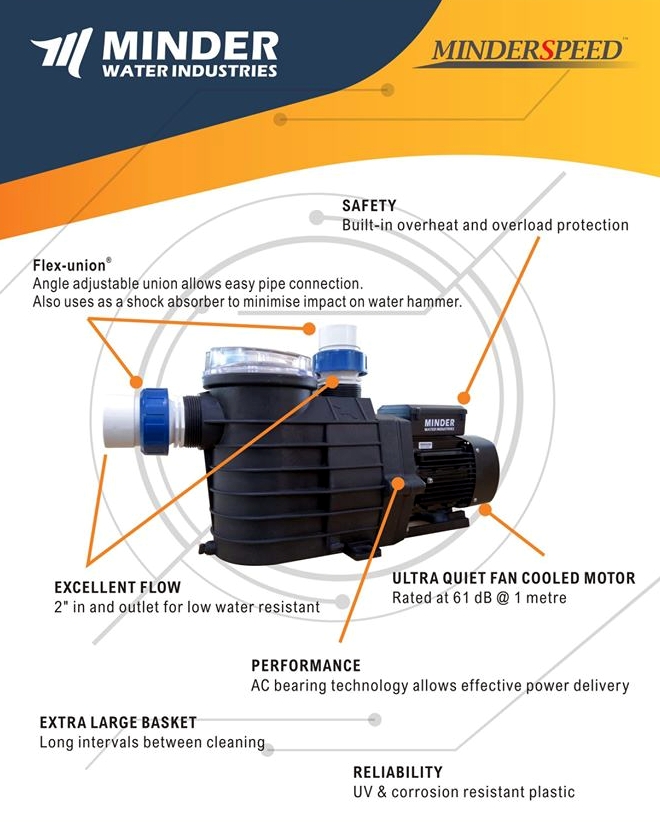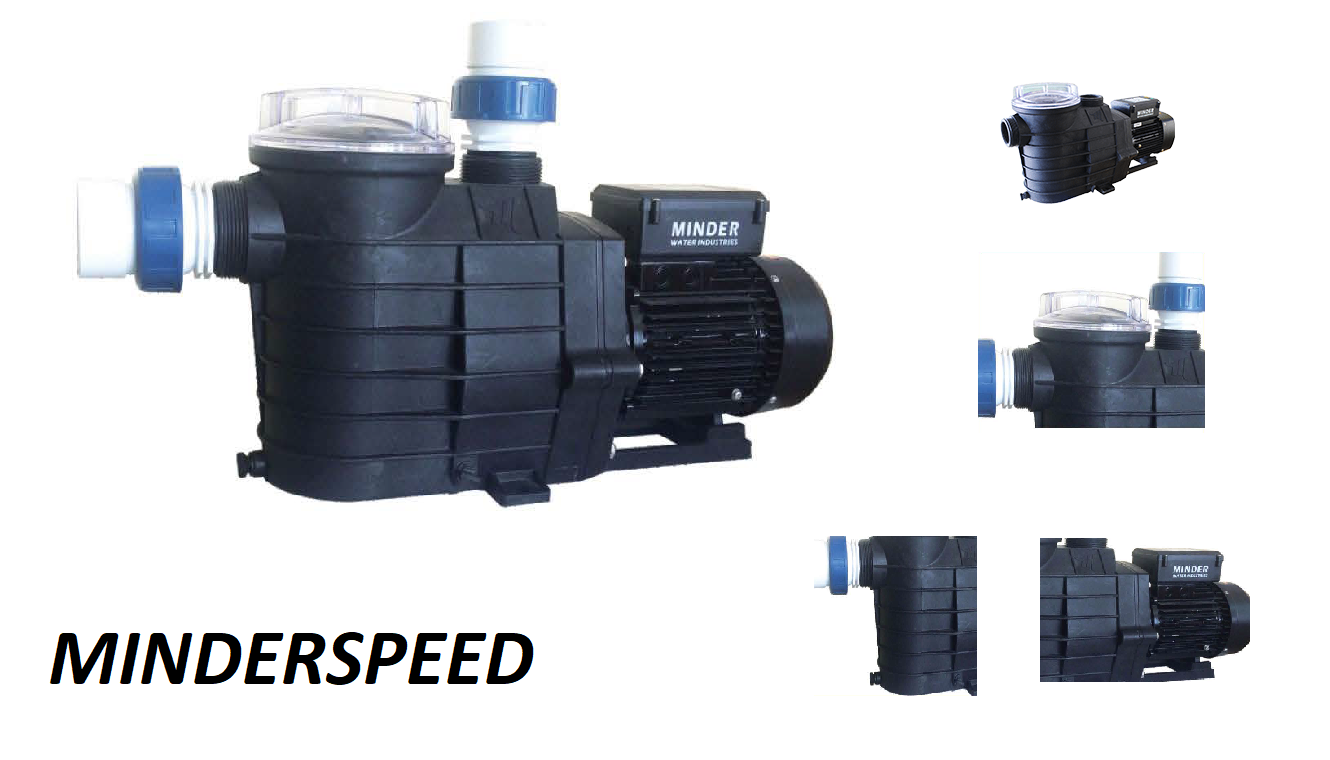 LX POOL PUMPS
SQP Series Pool Pump:
(LX Pump: Top Quality Pump In China)
LX Swimming pool pump (SQP75/SQP100/SQP120/SQP150)
Feature:
LX Swimming Pool Pump: SQP series pool pump, high efficient structure design for diffuser and impeller to get high performance. Inlet and outlet is with female or male thread for easy connection. Liquids part is made of high reinforce engineering plastic with compact structure. Applied mechanical seal type ensure watertight in long-time continuous operation. The high reinforce engineering plastic base is vibration-resistance and corrosive-resistance. STP series is preferred product for sand filter and swimming pool.   
Motor: Air cooling motor is suitable for Europe. Design for oversize iron cord. The material of frame is aluminum; it is under low-noise and less-vibration and durability. Insulation class F, protection IPX5, continuous duty; Single-phase with thermal protector from T1 to ensure safety and convenience.   
Certificate: 1. CCC Safety certificate
                        2. CE certificate  EU. 
Self-priming: strong self- priming performance.
Application:
    1. Pressure boosting of medium or large SPA pool and cleaning system of jetted bath tubs, spa pools.
    2. Water circulation in fishery.
    3. Decorative pool, water display, water processing.
    4. Weak corrosive liquid (weak acid and weak alkali without solid granules. Liquid temperature: +5-60℃.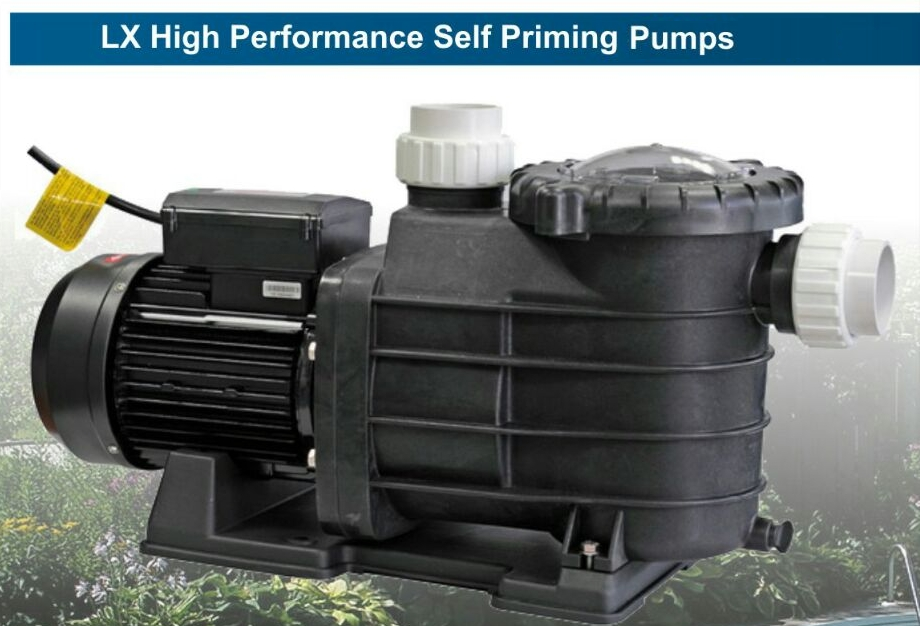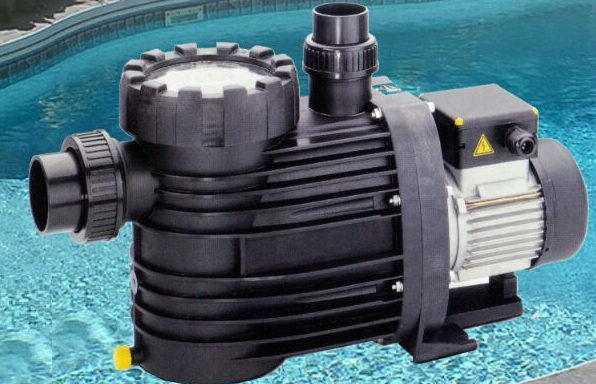 Free Consultation & Visit
We believe in knowledge sharing. We never hold back any information so when you conatct Crystal Pool be sure that you will get maximum support and information. Plus we dont charge a single penny for consulting clients or visiting pool sites.