Pool Heaters
Crystal Pool is one of the oldest suppliers of swimming pool heaters in Pakistan. We offer high performance pool heaters, best in energy efficient and reliable. Plus they are certified for low NOX emissions, making them eco-friendly favorites.
All our pool heaters deliver fast heat-up times, low operating costs, and long life. If you are looking for best dealer of swimming pool heaters We can give you guaranteed best prices of swimming pool heaters with excellent customer support services.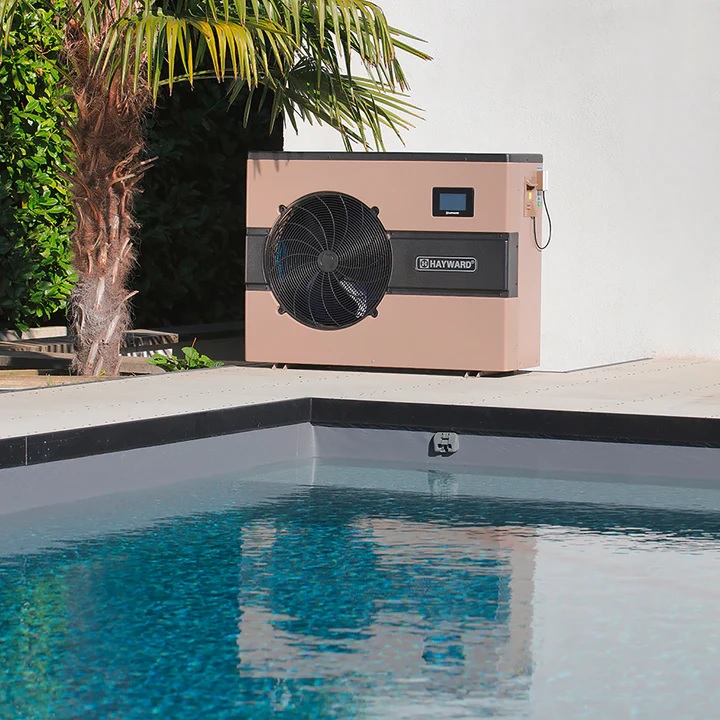 FeaturING
TOP BRANDS OF POOL HEATERS
Alsavo Elite Inverpac Heat Pump
ELITE SERIES – SMART INVERTER POOL HEATING SYSTEM 
Make: Pool Club Germany

• Intelligent and reliable INVERPAC platform
• ABS cabinet
• Twisted spiral titanium heat exchanger
• GMCC compressor inverter compressor
• Three heating modes are available
• Super efficiency, C.O.P up to 16
• R32 ECO-friendly refrigerant
• Whisper quiet 40~52 dB(A)
• Working temperature – 12 °C ~43°C
• Auto-defrost
• Built-in Wi-Fi
• Screen Lock Function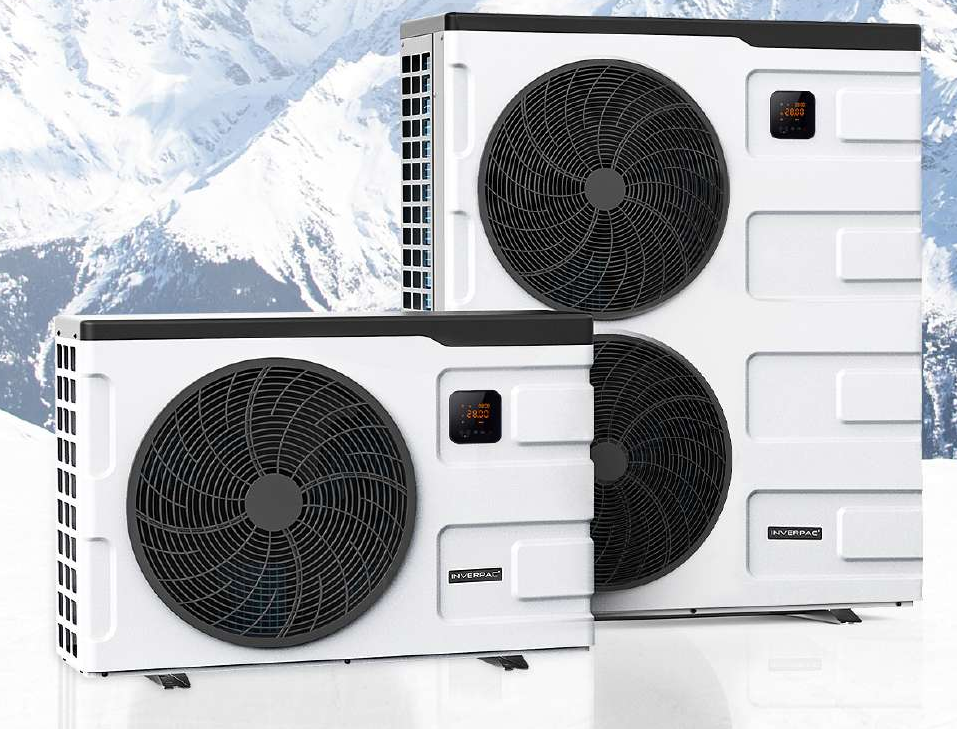 Alsavo Inverpac Heat Pump
TURBO SERIES – SMART INVERTER POOL HEATING SYSTEM 
Make: Pool Club Germany
• Working at temperature of -20 degree
• Soound proof 39-45 dB(A)*1m
• Mitsubishi compressor
• Aluminum body resistant to rust, UV and clolor fade
• Heating-Cooling-Auto Mode
• Screen Lock Function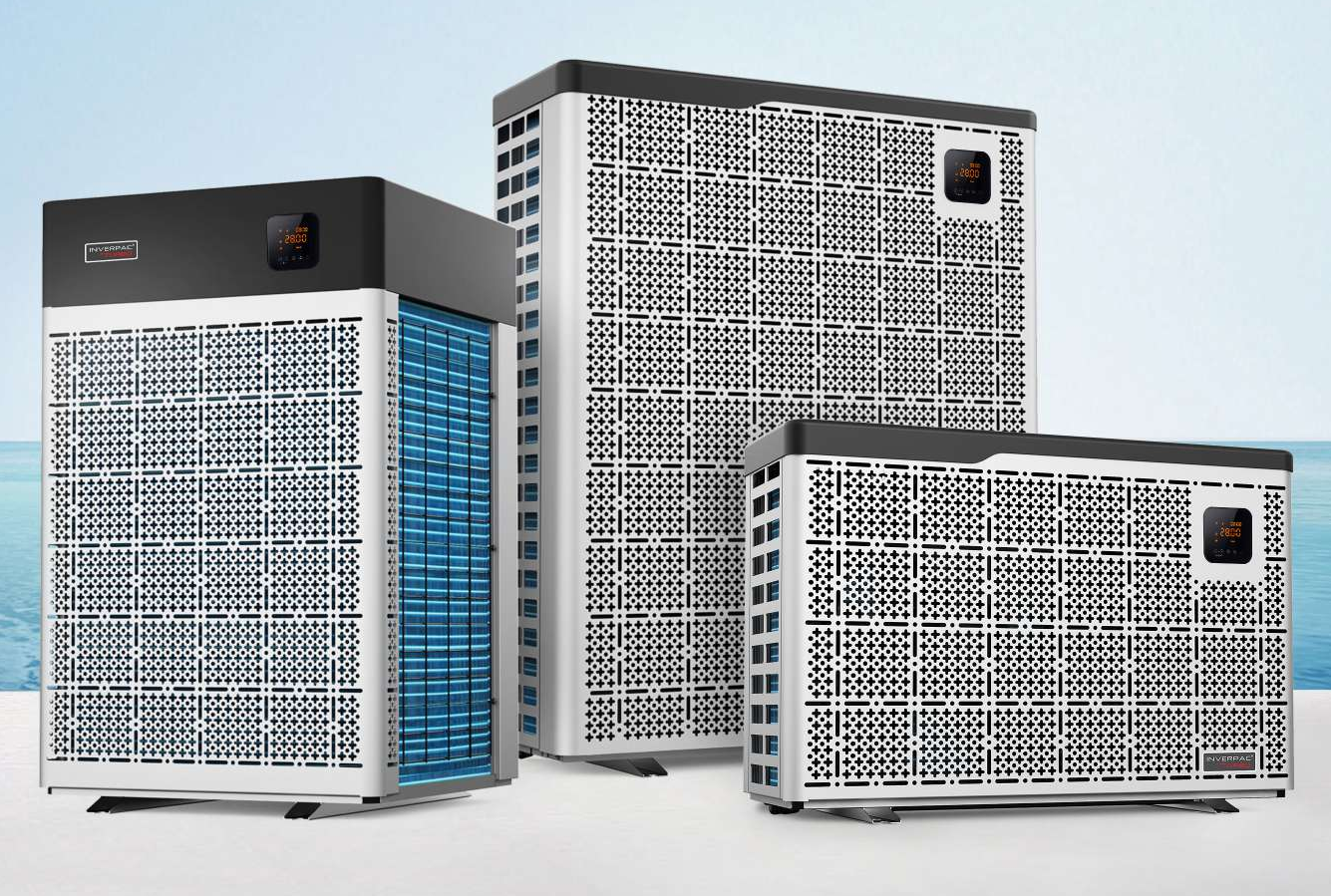 Phnx Inverter Heat Pump
TURBO SERIES – VERTICAL DESIGN 
PHNIX inverter Residential-Turbo Series pool heat pump.
• Fast heating and Energy saving
• Full DC inverter technology
• Less installation space
• Digital display
• Model: R410A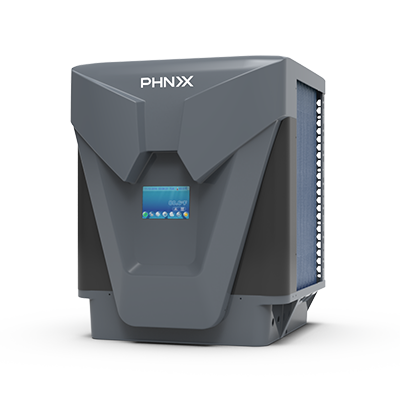 Phnx Inverter Heat Pump
BOOST SERIES 
PHNIX inverter Residential-Boost Series pool heat pump.

Featured with its mature Inverter technology which makes swimming pool heat pump achieve an extremely high COP, comparing with normal heat pump in the market.
• Short heating time
• Saves energy
• Enjoy swimming without waiting for a long time.
• Model: R32 & R401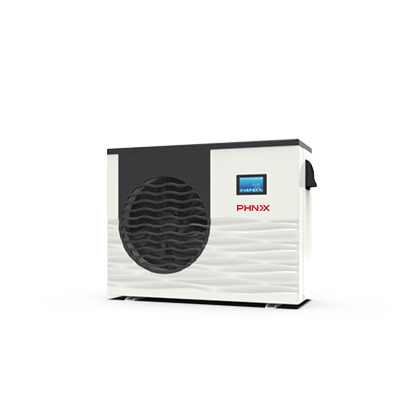 ASTRAL SPAIN POOL HEAT PUMPS
PROHEAT II
PROHEAT II heat pump air/water is suitable for outdoor pools. It will allow you to extend the use of the pool in the summer season.
• Robust, lightweight casing made from corrosion-resistant magnesium coated aluminium.
• High performance evaporator battery in an inner corrugated copper tube with lacquered aluminium fins, especially for corrosive environments.
• Axial ventilator.
• Scroll compressor.
• Water condensers in G2 titanium. Guaranteed against corrosion.
• R-410A refrigerant gas.
• Expansion by thermostatic valve with external balancing unit.
• High and low pressure switches.
• Flowmeter for controlling condensation.
• Reverse cycle defrosting with 4-way valve.
• Control of purifying system.
• Electrical protection for handling and strength.
• Easy-to-use control panel with current temperature display and set point, and alarm notifications. Communication protocols are available.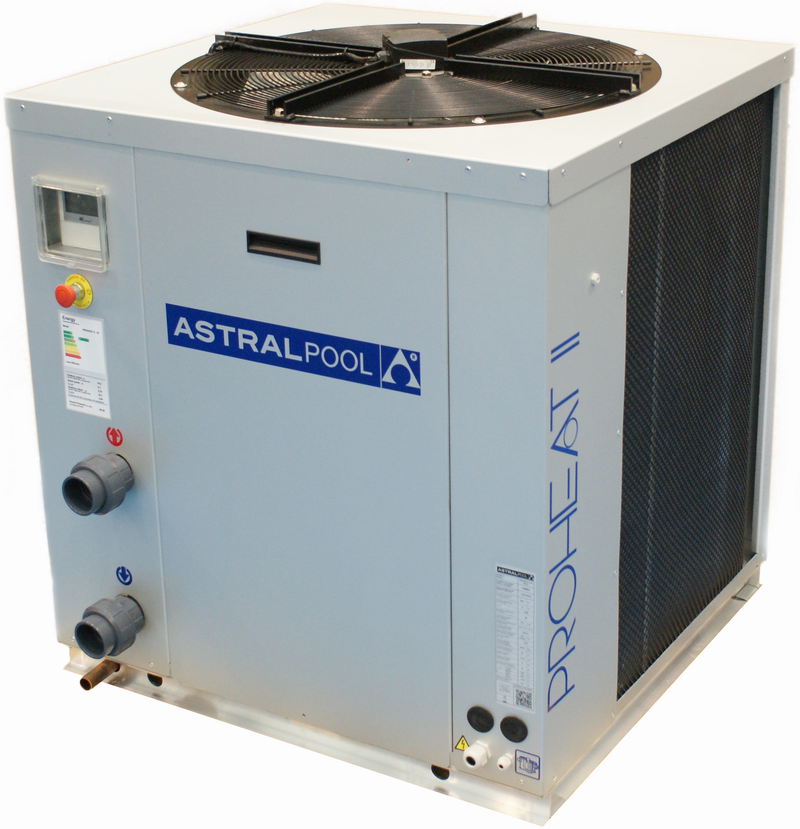 Pentair Pool Heater
Mastertemp Gas Heater
MasterTemp heaters offer all the reliability, efficiency and convenience features you need in a swimming pool heater. Super easy and user-friendly LCD display with troubleshoot icons make system operation and monitoring a snap.
The compact design and super-quiet operation won't intrude on your poolside leisure time. Heavy-duty (HD) unit with cupro-nickel exchanger stands up to the harshest of applications, like low pH, high flow or heavy use.
The main characteristics of Matertemp heater are:

Heats up fast so no long waits before enjoying your pool or spa
Best-in-class energy efficiency*
Manual gas shut-off when service is required
Eco-friendly MasterTemp Heater is certified for low NOx emission and outperforms industry standards
Rotating digital display allows for easy viewing
Tough, rustproof exterior handles the heat and weathers the elements
Certified for outdoor and indoor installations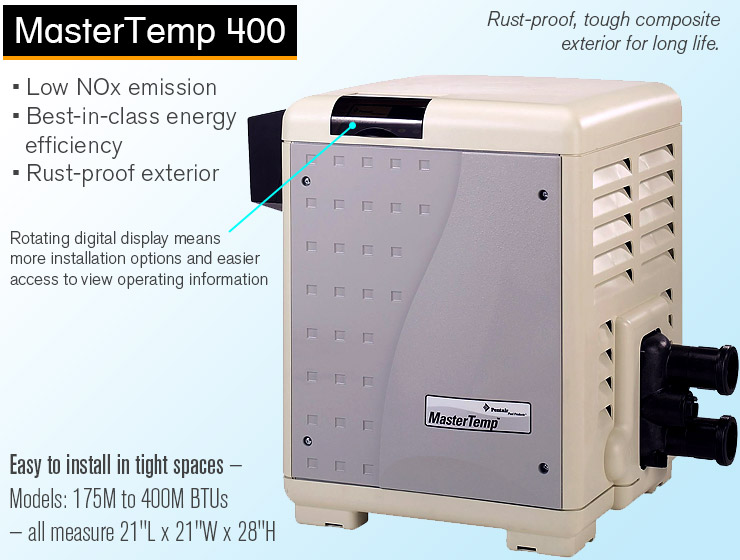 CRYSTO Gas Heater
Local Made by Crystal Pool
SOFT INSULATION BLANKET WRAPS. WITH ON / OFF SWITCH, THERMOSTAT / TEMPERATURE REGULATOR
400,000 BATU
WATER CONN. : 1.5 "
GAS CONN. : 3/4"
MAKE : PAKISTAN
Feature:
Stainless Steel Body
Compact Design
Copper Heat Exchanger
Rust proof
Local Warranty and After Sales Support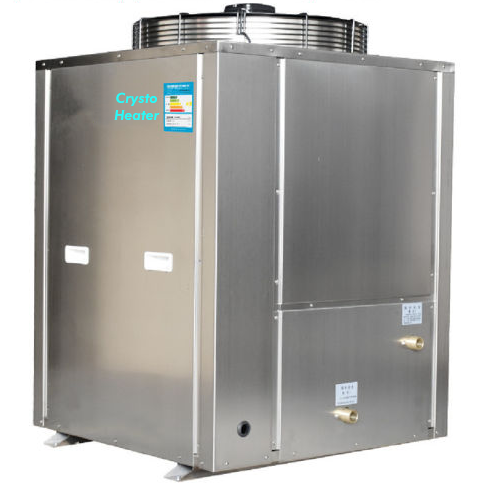 Free Consultation & Visit
We believe in knowledge sharing. We never hold back any information so when you conatct Crystal Pool be sure that you will get maximum support and information. Plus we dont charge a single penny for consulting clients or visiting pool sites.